Judging Saturday
Ken Currle • Allbreed
John Adelhoch • Allbreed
Iris Zinck • Specialty
Jacqui Bennett • Specialty
Judging Sunday
Don Williams • Allbreed
Bob Goltzer • Allbreed
Karen Godwin • Allbreed
Hope Gonano • Allbreed

Entry Clerk
Shirley Peet
meloncali@comcast.net
415 Shore Dr. Joppa, MD 21085
Phone/Fax: 410-679-1873
Please no calls after 9:00 pm
Closing Date
Monday December 2, 2019
@ 6pm or when show fills with
225 entries/which ever is first

FREE 1/2 Cage with 3, 5 or 7 Entries! (one per exhibitor)

Entry Fees
1st Entry (including catalog) $65
2nd Entry (same owner) $60
3rd Entry (same owner) $55
Misc Entry $35
AOV take $5 off each entry
Extra 1/2 Cage $25
Groom Space $30
Non-handicap End of Row $15
Returned Check Fee $50 + bank fees

Co-Show Managers
Karen Lane
karenllane@comcast.net
Michele Lukic
mpkl@aol.com
Phone: 813-748-6894
Vendor Contact
Dave Boyce
cb0164@att.com
Phone: 954-398-1060





Entry & Payment Info: Entries are accepted now. All fees include CFA surcharge. We are not taking HHPs entries for this show. Please confirm online entries with the entry clerk; neither the club nor the entry clerk will be responsible for non-confirmed entries. Per show rule 6.21 each entry must be accompanied by the stipulated entry fee. All online/fax entries must be paid in full within 10 days of receipt or prior to the start of the show, whichever is first. Make checks payable to Cat Club of the Palm Beaches. Returned check fee is $50 plus any bank fees. No PayPal. No substitutions after closing date. No refunds after the entry clerk has confirmed your entry or for failure to bench. Check your confirmation for accuracy; contact the entry clerk with any corrections BEFORE CLOSING DATE.
Scoring: All entries in Championship (except Novice), Premiership (except Novice), registered Kittens will be scored for CFA awards. Owners of cats/kittens without registration numbers can contact the entry clerk for a Temporary Registration Number. Rosettes and ribbons will be awarded in accordance with CFA Show Rules. Permanent ribbons will be used for color classes.
Show Hall: Sanford Civic Center, 401 E. Seminole Blvd. Sanford, FL 32771 Ph: 407-688-5000. The show hall is air-conditioned and/or heated as needed and is handicapped accessible. Smoking is not permitted where cats are benched or judged.
Check in & Show Hours Saturday 7:30 - 8:30 am; cats not benched by 8:30 am will be marked absent and must be checked in with each ring clerk. Judging starts at 9 am both days. Advertised hours: 9 am – 4 pm on Saturday and 9 am - 3 pm Sunday. No cats will be permitted to leave the show hall during the posted show hours without the permission of show management.
Local Hotel Info: LaQuinta Inn & Suites by Wyndham - Orlando Lake Mary 1060 Greenwood Blvd. Lake Mary, FL 32746 Ph: 407-805-9901. About 12 miles/20 minutes from the show hall.
Fly Ins: Orlando International Airport (MCO) is about 35 miles/45 minutes from the show hall. Orlando Sanford International Airport (SFB) is about 5 miles/15 minutes from the show hall.
Benching: Single cage size: 22" x 22" x 22" and is included with your entry. Exhibitors with a single entry using any size security cage are required to purchase an extra 1/2 cage. Please bring cage curtains, fabric or towels for the top, sides and bottom of your benching cage. Litter will be provided. Please bring your own food bowls, water bowls, and food and litter pans.
Health & Sales: This is a non-vetted show. Cats are expected to be free from fleas, fungus, ear mites and all contagious diseases. All entries must be inoculated against feline distemper, feline rhinotracheitis, calici viruses, rabies and be tested negative for feline leukemia before entry to the show hall. All claws must be clipped prior to benching. Declawed cats and kittens are not eligible for entry. No kittens under four (4) months of age will be permitted in the show hall. All cats and kittens for sale must have valid Florida Health Certificates as required by Florida Law. The sponsoring club will not be responsible if this law is not followed.
Show Rules: The show will be conducted in accordance with current CFA show rules. Show rules are available for $5 plus $2 postage from CFA, 260 East Main St. Alliance, OH 44601 or online at http://www.cfa.org/Portals/0/documents/forms/19-20show-rules.pdf
Liability: The sponsoring club reserves the right to add and/or substitute judges not named in the show flyer should it become necessary. The sponsoring club will take reasonable care of all cats and personal property, but will not be held liable for loss of property, damage, or accidents to cats or exhibitors.
Show Secretary Karen Boyce kdboyce2690@gmail.com Phone: 561-251-3251
Catalog Ads: Business card - $10; quarter page ad - $25; half page ad – $40; full page - $70; inside cover - $120.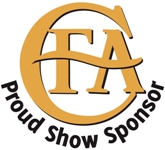 Show Flyer (PDF)
Link for Google Directions
CFA Entry Form (PDF)