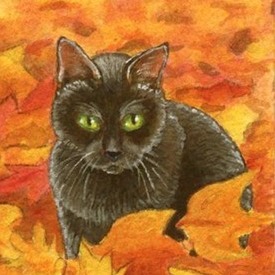 Judging Saturday
Kathy Calhoun - Allbreed/HHP
Gene Darrah - Allbreed/HHP
Sharon Roy - Allbreed/HHP
Liz Watson - Allbreed/HHP
Karen Godwin - Specialty/HHP
Judging Sunday
Melanie Morgan - Allbreed/HHP
Jeri Zottoli - Allbreed/HHP
Russell Webb - Allbreed/HHP
Chuck Gradowski - Specialty/HHP
Tracy Petty - LH Specialty/HHP
Marilee Griswold - SH Specialty

Entry Clerk
Shirley Peet
meloncali@comcast.net
415 Shore Dr. Joppa, MD 21085
Ph/Fax 410-679-1873
(Please no calls/fax after 9 pm EST)


Show Manager
Bob Dubit
bobdubit@gmail.com
Ph 410-654-5421(H) 410-262-6470 (C)
Vendor Contact
David Peet
meloncali@comcast.net

Show Specials
Returning Exhibitors: Anyone who entered & attended the Freestate Feline Fanciers show in 2014 will receive $5 OFF their first entry in 2015!
$185 for ANY 3 cats (same owner) + Extra 1/2 cage OR ANY 4 cats (same owner)
No Additional Fees for Online or Fax Entries • No Substitution Fees

Entry Fees
$68 1st Entry (includes catalog)
$58 2nd Entry (same owner)
$46 5th & Additional Entries
$25 Each AOV Entry

$25 Extra 1/2 Cage (one show)
$35 Grooming Space (full cage)
$10 End of Row
EOR waived for handicapped exhibitors
Returned Checks $50

Closing Date
September 22, 2015 @ noon or when the show fills with 225 cats; whichever is first




ENTRIES: It is the exhibitor's responsibility to contact the Entry Clerk to confirm receipt of online or fax entries. The Entry Clerk or Club will not be responsible for entries lost due to communication errors. All monies must be in US funds and received within 10 days, per show rules. Make checks payable to Freestate Feline Fanciers. A fee of $50 will be charged for late payments. A fee of $50 will be charged for bounced checks. No substitutions will be accepted after the closing date. No refunds made once your entry is received or for failure to bench. All entries in Championship (except Novice), Premiership (except Novice), registered Kittens, recorded Household Pets, and registered cats competing as Household Pets with an Household Pet color class prefix will be scored for CFA awards. Owners of novices can contact the entry clerk for a temporary registration number. Individual cage size is 22" X 22" X 22". Single entry with ANY size security cage requires the purchase of an extra 1/2 cage.
CHECK-IN & SHOW HOURS: Check in: Saturday 7:30-8:30 am. Cats not benched by end of check in will be marked absent and exhibitors must notify the clerk in each ring. Judging will start at 9am both days. Advertised show hours are 9:30am - 4pm both days.
SHOW HALL: Montgomery County Agricultural Center 16 Chestnut St. Gaithersburg, MD 20877 Phone: 301-926-3100. The show hall is handicapped accessible and is heated/air-conditioned, as needed.
LOCAL HOTEL INFO: Red Roof Inn Washington DC 16001 Shady Grove Rd. Rockville, MD Phone: 301-987-0965. CFA discount code 526223. Motel 6 Washington DC - Gaithersburg 497 Quince Orchard Rd. Gaithersburg, MD 20878, CFA discount code 542766.
FLY-INS: Baltimore Washington International Airport (BWI) is about 40 miles northeast from the show hall and Dulles International Airport (IAD) is about 37 miles southwest from the show hall.
GENERAL: Cats will not be permitted in the show hall overnight. The club will exercise due care on the sponsorship of the show, but will not be liable for any loss, damage or injury. CFA show rules will be strictly enforced. Current rules may be obtained for $7 from CFA, 260 East Main St. Alliance, OH 44601.
SUPPLIES: Clay litter will be provided. Please bring your own litter pans, cat food and food & water dishes.
HEALTH: This is a non-vetted show; however, all cats must be free of fungus, fleas, ear/body mites, parasites of any kind and contagious diseases. Exhibitors in violation will be told to leave the show hall. It is strongly recommended that all cats are vaccinated against: Panleukopenia, Rhinotracheitis, Calicivirus and tested negative for FeLV before entry. The State of MD requires that all cats be vaccinated for rabies. Show hall management may ask for a copy of your rabies certificate.
BENCHING: No change in assignment will be allowed without permission of the Show Manager. Benching requests made at the time of entry will be honored whenever possible.




Show Flyer (PDF)
Directions to the Show Hall