Judging Saturday
Bob Goltzer – Allbreed & HHP
Sharon Powell – Allbreed & HHP
Sharon Roy – Allbreed & HHP
Teresa Sweeney – Allbreed & HHP
John Colilla – Specialty & HHP
Melanie Morgan – Specialty & HHP
Judging Sunday
Larry Adkison – Allbreed & HHP
Rachel Anger – Allbreed & HHP
Russell Webb – Allbreed & HHP
Jeri Zottoli – Allbreed & HHP
Ken Currle – Specialty & HHP
Tracy Petty – Specialty & HHP
Entry Clerk
Shirley Peet
meloncali@comcast.net
415 Shore Dr. Joppa, MD 21085
Phone/Fax: 410-679-1873
No calls/faxes after 9 pm EST
Co-Show Manager
Lyn Knight
burnbrae@pipeline.com
301-509-1454
Co-Show Manager/Vendor Contact
David Peet
meloncali@comcast.net
Phone: 410-679-1873

RETURNING EXHIBITORS
Anyone who entered & attended Hidden Peak in 2015 will get $5 OFF their first entry!
3 Pack ANY 3 cats (same owner) + Extra 1/2 cage $140 (per show)
4 Pack ANY 4 cats (same owner) for $140 (per show)
All Misc & AOV Entries $30 (each) - No Additional Fees for Online or Fax Entries

Entry Fees (per show)
First Entry (includes catalog) $52
Second Entry (same owner) $46
Third Entry (same owner) $35
Each Additional Entries $30
Agility $10 (entered in the show)
Agility $35 (not entered in the show)
All AOV Entries $25 (each)

Extra 1/2 or sales Cage $20 (1 show)
Extra 1/2 or sales Cage $20 (1 show)
Extra 1/2 or sales Cage $30 (both shows)
Grooming Space $25 (1 show)
Grooming Space $40 (both shows)
End of Row $15 (1 show or both shows)
NO Substitution Fees!
Returned Checks $50 + bank fees

Closing Date
Both shows will close August 7, 2017 @ 6pm or when 225 entries have been received




Show Photographer: Larry Johnson
Entry Info: Entries are accepted now. It is the exhibitor's responsibility to contact the Entry Clerk to confirm receipt of online or fax entries. Check your confirmation for accuracy and contact the entry clerk with any corrections BEFORE CLOSING DATE. Exhibitors with an odd number of entries using any size security cage are required to purchase an extra 1/2 cage.
Payment Info: Per show rule 6.21; all entries must be accompanied by proper entry fees. Entries sent online or faxed must be paid in full within 10 days of receipt or prior to the start of the show, whichever is first. Make checks payable to Hidden Peak. Sorry, No PayPal. No substitutions after the closing date. No refunds made once your entry is received or for failure to bench.
Scoring: All entries in Championship (except Novice), Premiership (except Novice), registered Kittens, recorded Household Pets, and registered cats competing as Household Pets with an Household Pet color class prefix will be scored for CFA awards. Owners of novices can contact the entry clerk for a temporary registration number. Kittens may be entered without registration numbers, but will not be scored for CFA awards if a number is not provided at show time. Kittens without a registration number or TRN will not be included in the count.
Show Hall: Maryland State Fairgrounds 2200 York Rd. Timonium MD. The show hall is 30,000 square feet, is handicapped accessible and is AIR CONDITIONED!
Check In: Check in is 8:30 - 9:30 am Saturday & 7:30 - 8:15 am on Sunday. Cats not benched by end of check in will be marked absent and exhibitors must notify the clerk in each ring. Judging will start at 10 am on Saturday and 8:30 am on Sunday. Advertised show hours are 9 am – 3:30 pm both days.
Awards: Rosettes will be awarded and permanent flats will be used in accordance with CFA show rules. All show rules will be strictly enforced. Copies of the show rules are available for $7 from CFA 260 East Main St. Alliance, OH 44601.
Household Pets: All entries must be at least 4 months old; all entries 8 months or older must be neutered or spayed. Entries may not be declawed.
Health: It is strongly advised that all cats or kittens entered or present in the show hall be inoculated before entry by a licensed veterinarian against feline panleukopenia (formerly known as feline distemper or feline infectious enteritis), feline rhinotracheitis, Calicivirus and rabies. It is also strongly recommended that cats and kittens be tested and found negative for FeLV before entry. All cats/kittens must have all claws clipped prior to benching. Declawed cats are not eligible for competition.
Hotel Info: Red Roof Baltimore North - Timonium 111 West Timonium Road Timonium, MD 21093 Phone 410-666-0380. Use CFA discount code 526223 and Chase Suite Hotel Hunt Valley 10710 Beaver Dam Rd Hunt Valley, MD 21030 Phone 410-584-7370 (call to inquire about pet fees).
Fly-ins: Baltimore/Washington International (BWI) is approximately 35 miles from the show hall and show hotel. Exhibitors are responsible for their own transportation.
Liability: Hidden Peak Cat Club will take reasonable care to safeguard entries and the property of exhibitors. Neither the club, club members or the Fairgrounds will be liable for any loss, damage or injury. The sponsoring clubs reserve the right to add or substitute judges not named in show flyer should it become necessary.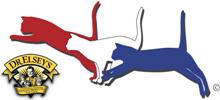 PDF Show Flyer
Link for Directions
CFA Agility Info