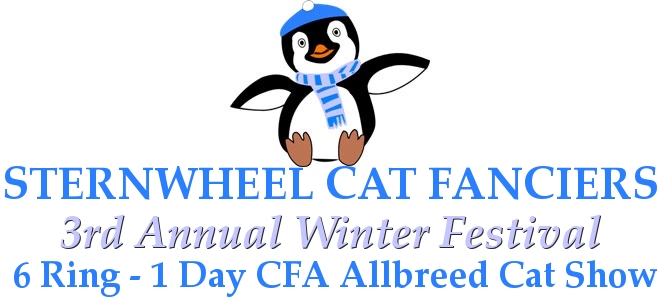 Spectators!! Click Here for a Coupon
Judges
Rachel Anger Hoskinson- Allbreed
John Colilla - Allbreed
Gene Darrah - Allbreed
Melanie Morgan - Allbreed
Sharon Powell - Allbreed
Jeri Zottoli - Allbreed

Entry Clerk
Bethany Clark
bethanyclark2010@att.net
1907 Slaton Court
Columbus, OH 43235
Phone/Fax 614-557-9471
(please no calls after 10pm)
SPECIAL ENTRY!! $160 FOUR-PACK (any 4 entries, same owner)

Entry Fees
1st Entry (including catalog) $52
2nd Entry (same owner) $47
3rd & Additional Entries $38
Double/Sales Cage (extra 1/2 cage) $23
Grooming Space $40
End of Row $15
Returned Check Fee $50
Late Fee $50
Closing Date
12/31/13 or when full with 225 entries

Show Managers
Ronna Colilla
Phone 614-889-0949
Jim Barkley
Phone 614-889-5951
Show Secretary
Bethany Clark
Phone 614-557-9471
Vendor Contact
Mariane Toth
Phone 216-789-2463





SHOW HALL: Aladdin Shrine Center, 3850 Stelzer Rd. Columbus, OH Phone: 614-475-2609 The show hall is heated and a NON-SMOKING facility.
ENTRY INFO: Please verify with the entry clerk that entries have been received. Please use only official CFA entry blanks. Sorry, no HHPs
PAYMENT INFORMATION: Make checks payable to STERNWHEEL CAT FANCIERS. Post-dated checks will not be accepted. All fees MUST accompany entries and be paid in U.S. funds (cash, check or money orders accepted only). There is a $50 fee for any returned checks. Payments not received two weeks after the show date will be charged a $50 late fee.
BENCHING REQUESTS: Only ONE benching request per exhibitor will try to be honored. Handicapped benching requests will be accommodated whenever possible in accordance with CFA show rules at no additional cost.
SHOW HOURS: Check-in is 7:30 to 8:30 am. Hours are 9:00 am to 6:00 pm.
HOTEL INFORMATION: There is not an official show hotel, however a list of local accommodations will be sent along with confirmation.
TRANSPORTATION: Exhibitors will be responsible for their own transportation from the airport and to the show hall.
FOOD & SUPPLIES: Food service for exhibitors will be available at the show. Litter will be provided. Please bring your own litter pans and cat food.
SCORING: All championship, premiership and kitten entries with registration numbers or temporary registration numbers will be scored for CFA National and Regional points. Owners of novices can contact the entry clerk for a temporary registration number.
VETTING: The show is non-vetted. It is strongly advised that all cats & kittens entered or present in the show hall should be inoculated against feline panleukopenia (formerly known as feline distemper or feline infectious enteritis), feline rhinotracheitis, calici virus, rabies, and should be tested for FeLV. ALL CLAWS of all entries must be clipped prior to benching.
MISCELLANEOUS: Show management will take reasonable care of cats and carriers, but will not be responsible for losses or damages. Benching cage size is 22 x 22 x 22.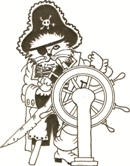 Show Flyer (PDF)
Link for Directions
CFA Entry Form (PDF)
Back to